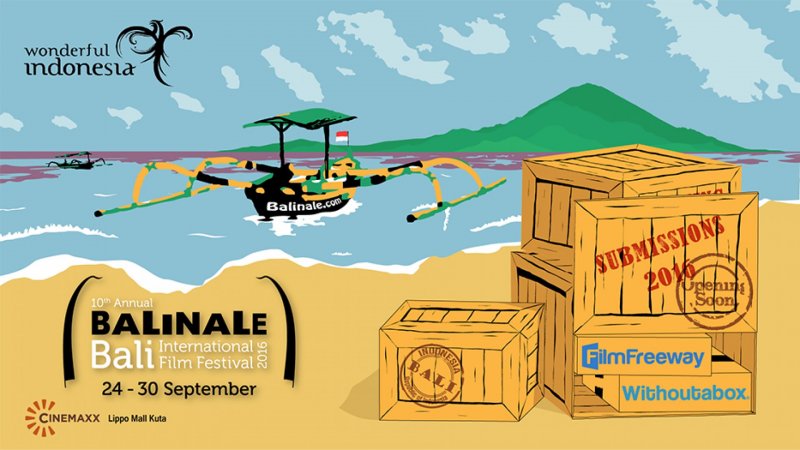 Name
: Balinale - Bali International Film Festival 2016
Created By
: Ade Mahendra
Location
: Karma Beach Club Bali
Event Date
: 24 September 2016 - 30 September 2016
Information
: Phone : +62 361 8482205 or www.karmabeach.com
The annual Balinale will be held at the end of September with a series of workshops, film industry forums, free seminars and a list of screening show times at Bali's newest cinema.
Event Details & Program

The Balinale Festival seeks to increase Bali's recognition as a film and arts destination and Indonesia as a filmmaker's preferred location. Acknowledged as a leading tourism promoter of Bali and boasting the country's unique destinations, world-class facilities, services and infrastructure, the Festival acts as a strong platform to present Indonesian culture, quality handicrafts, products and talented individuals to the world.

Main Artist / Performer

In Celebration of a Decade of BALINALE, we have selected the theme "No Boundaries" where there are no limits to creativity and the means of expression.